What really is Artificial Intelligence? Is it really intelligent and will robots take over humanity?
05/15/2019 18:30

to

05/15/2019 21:30

(

US/Eastern

)
---
In current jargon "Artificial Intelligence", "Business Intelligence" and "Machine Learning" are ubiquitous, however very few can define them and know what needs they adress.
Beyond their technical aspect, what is really key is to distinguish the reality from the urban legends.
What really is Artificial Intelligence?
Is it really intelligent and will robots take over humanity?
Roger Vandomme, well-known International Chief Data Scientist, will answer those questions.
You will understand what needs AI, BI and Machine Learning adress. You will find out how they work, what they can do and what they cannot. And most importantly, what should be the ethical responsibility of the human community.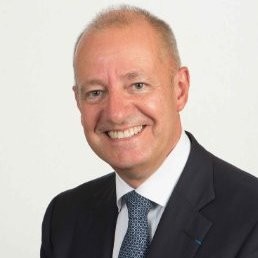 Roger Vandomme
Roger's career has been built on the fundamentals of data analysis, predictive modeling and related decision-making. With 20 years in the credit bureau industry, creating credit scores all around the world, Roger has an outstanding unmatched skill-set in the field of predictive modeling. He has completed numerous studies and research on decision heuristics and biases, developing reasoning methods and processes around systemic design and game theory.
Roger created and manages a decision science boutique, SMC, that helps companies and institutions to optimize their strategic decision-making process through the application of mathematical models, machine learning and artificial intelligence.
Roger teaches business analytics and Machine Learning at University of Toronto, as well as operational planning at the Canadian Forces College.
Roger holds a Master's degree in Applied Mathematics from Paris University, a MBA from Queen's University, and a Master in Defense Studies with the Royal Military College.
While food and beverage companies are experienced innovators, the industry itself is facing considerable consumer, food safety and regulatory challenges. Advances in food and beverage science and technology, both in-sector and beyond, are presenting exciting opportunities but a step-change in innovation is needed if companies are to prosper.
Anyone new to innovation can learn more than a few lessons from the food and beverage industry. The industry knows how to innovate. At its best, it can be nimble, getting products to shelf in a much shorter time than other industries which can be held up by product trials and sector regulation.
- How does concept to market in less than a year sound?
- There is relatively little risk in trying a new flavour or version of a product, deploying the playfulness we associate with Willy Wonka's chocolate factory.
- For retailers selling own-brand products, there is even less risk – they can test the product in store and if sales are poor, then they can simply remove the product from the shelf. What is there to lose?
But the reality is that it's a tough time to be a food or beverage manufacturer. Competition is high. Retailers have driven down prices. Profit margins are low.
How innovation will shape the food and beverage Industry. Join us to listen our great panel including
Agenda:
6:00-6:30pm: Registration
6:30-7:15pm: Panel
7:15-7:30pm: Mini pitches
7:30-9pm: Networking
Edouard POT - General Manager Puratos Canada


Alain LOCQUENEUX - General Manager Olivieri Foods Limited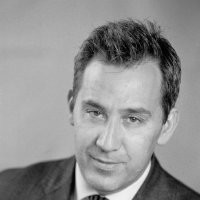 Stephane BRUNEL - Plant Manager Mother Parkers Tea & Coffee