TFBN Cocktail débat - Quelle protection pour les lanceurs d'alerte?
10/09/2019 18:00

to

10/09/2019 21:00

(

US/Eastern

)
---
En partenariat avec le Club Canadien de Toronto, le Toronto French Business Network est fier de vous présenter son cocktail - débat sur le thème: Quelle protection pour les lanceurs d'alerte ?

A cette occasion, nous tenons à remercier Dentons et notamment Paul Lalonde de nous accueillir dans leurs locaux.
---
Panama Papers, Football Leaks, Swiss Leaks, Wiki Leaks, Lux Leaks... Chaque année de nouveaux scandales sont rendus publics par des lanceurs d'alerte.
Edward Snowden, Rui Pinto, Antoine Deltour, Chelsea Manning, Julian Assange.... Ils ont tous pris d'enormes risques pour révéler au plus grand nombre des faits d'intérets publics.
Leur statut juridique n'est pas toujours clair : délinquants et criminels pour les uns, héros et résistants pour les autres,
Paul Lalonde, Avocat associé chez Dentons et spécialiste Canadien reconnu des lanceurs d'alertes, sera interviewé par Natasha MacDonald Dupuis, Journaliste d'investigation à CBC/Radio Canada.
Paul LALONDE - Associé chez Dentons
Paul Lalonde s'est joint au bureau de Toronto de Dentons Canada S.E.N.C.R.L. en 2014 à titre d'associé. Il concentre sa pratique sur le droit des marchés publics, le droit du commerce international, les mesures anticorruption et l'arbitrage international. M. Lalonde est l'un des experts canadiens les plus réputés pour tout ce qui concerne les marchés publics. Il a représenté des clients dans le cadre de nombreuses poursuites découlant de contrats publics, que ce soit devant le Tribunal canadien du commerce extérieur, la Cour fédérale du Canada ou les tribunaux provinciaux. Son expertise couvre les mesures antidumping et les droits compensateurs, les problèmes de douane, le contrôle à l'importation et à l'exportation, les sanctions internationales, la conformité et les enquêtes anticorruption ainsi que les transactions internationales. Il conseille régulièrement des clients quant aux engagements pris par le Canada en matière d'investissements étrangers, y compris le chapitre 11 de l'Accord de libre-échange nord-américain, et il a joué un rôle clé dans plusieurs importants différends commerciaux au Canada, dont les conflits sur le bois d'œuvre, l'acier et les produits agricoles.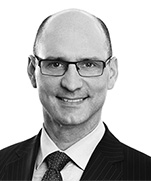 Natasha MacDonald Dupuis - Journaliste d'investigation CBC/Radio Canada
Journaliste trilingue à Toronto. Parfois présentatrice de bulletins de nouvelles. Réalisatrice de documentaires diffusés à Radio-Canada, CBC et TV5Monde, ainsi que dans plusieurs festivals de films dont le Festival international du court métrage REGARD.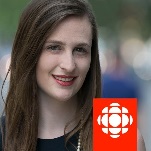 Horaire
18.00 : Accueil des participants

18.30 : Début de la conférence

19.15: Questions / Réponses

19.30 : Cocktail

20.45 : Fin de la soirée
While food and beverage companies are experienced innovators, the industry itself is facing considerable consumer, food safety and regulatory challenges. Advances in food and beverage science and technology, both in-sector and beyond, are presenting exciting opportunities but a step-change in innovation is needed if companies are to prosper.
Anyone new to innovation can learn more than a few lessons from the food and beverage industry. The industry knows how to innovate. At its best, it can be nimble, getting products to shelf in a much shorter time than other industries which can be held up by product trials and sector regulation.
- How does concept to market in less than a year sound?
- There is relatively little risk in trying a new flavour or version of a product, deploying the playfulness we associate with Willy Wonka's chocolate factory.
- For retailers selling own-brand products, there is even less risk – they can test the product in store and if sales are poor, then they can simply remove the product from the shelf. What is there to lose?
But the reality is that it's a tough time to be a food or beverage manufacturer. Competition is high. Retailers have driven down prices. Profit margins are low.
How innovation will shape the food and beverage Industry. Join us to listen our great panel including
Agenda:
6:00-6:30pm: Registration
6:30-7:15pm: Panel
7:15-7:30pm: Mini pitches
7:30-9pm: Networking
Edouard POT - General Manager Puratos Canada


Alain LOCQUENEUX - General Manager Olivieri Foods Limited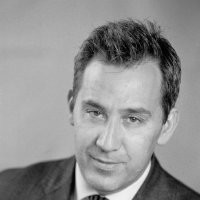 Stephane BRUNEL - Plant Manager Mother Parkers Tea & Coffee