FCCCO CXO Rendezvous with Mr. Atif Zia, Vice President at Septodont Canada inc
03/26/2018 17:30

to

03/26/2018 19:00

(

America/Toronto

)
---
  Atif Zia, President at Septodont Canada  
CXO Rendez-vous
 CXO Rendezvous is a monthly series that is intended to connect the professional community to the business community, listen to inspiring talks from industry leaders, experienced entrepreneurs, visionaries, and innovators.
Join us for our CXO Rendezvous: Atif Zia, President at Septodont Canada
In the new digital era, successful companies aren't working harder – they're working smarter. Intelligent enterprises are harnessing artificial intelligence, machine learning, and data analytics to identify and act on new business opportunities, automate key facets of their operations, and boost organizational productivity.
In this session, Atif will share his views on:
·         The future of healthcare and specifically dentistry
·         Septodont  approach to technology advancements
·         Pivoting Business Models
·         Strategic Planning in Healthcare
AGENDA
5:30 - 6:00 p.m.: Registration and light refreshment
6:00 - 7:00 p.m.: Presentation and Q&A
Registration:
https://www.eventbrite.ca/e/cxo-rendezvous-with-mr-atif-ziavice-president-at-septodont-canada-26th-march-2018-tickets-44043039918
Promo code available for TFBN members 
About Atif:
<shapetype id="_x0000_t75" coordsize="21600,21600" o:spt="75" o:preferrelative="t" path="m@4@5l@4@11@9@11@9@5xe" filled="f" stroked="f">
Atif is a seasoned pharmaceutical professional with over 20 years of experience. He has been with Septodont for 9 years and has led high-volume sterile production operations and extensive capital investments for capacity expansion, modernization and diversification. In his current role, he is responsible for pharmaceutical and medical device manufacturing operations in Canada, USA and Brazil.
About Septodont:
85-year experience dedicated to developing and manufacturing innovative products for dental & healthcare professionals Since its inception in 1932 by Annie & Nestor Schiller, Septodont has developed, manufactured and distributed a wide range of high quality products for dental professionals.
The company relies on its strong R&D teams including experts in the medical, biomaterial and product formulation fields for the development of new products as well as improvement of existing products. Particular emphasis is put on substantiating the performance, efficacy and safety of our products based on elaborated clinical programs. We also dedicate a significant part of our resources to transforming ideas into sustainable product registrations recognized by numerous health authorities worldwide for the benefit of the practitioners and their patients.
While food and beverage companies are experienced innovators, the industry itself is facing considerable consumer, food safety and regulatory challenges. Advances in food and beverage science and technology, both in-sector and beyond, are presenting exciting opportunities but a step-change in innovation is needed if companies are to prosper.
Anyone new to innovation can learn more than a few lessons from the food and beverage industry. The industry knows how to innovate. At its best, it can be nimble, getting products to shelf in a much shorter time than other industries which can be held up by product trials and sector regulation.
- How does concept to market in less than a year sound?
- There is relatively little risk in trying a new flavour or version of a product, deploying the playfulness we associate with Willy Wonka's chocolate factory.
- For retailers selling own-brand products, there is even less risk – they can test the product in store and if sales are poor, then they can simply remove the product from the shelf. What is there to lose?
But the reality is that it's a tough time to be a food or beverage manufacturer. Competition is high. Retailers have driven down prices. Profit margins are low.
How innovation will shape the food and beverage Industry. Join us to listen our great panel including
Agenda:
6:00-6:30pm: Registration
6:30-7:15pm: Panel
7:15-7:30pm: Mini pitches
7:30-9pm: Networking
Edouard POT - General Manager Puratos Canada


Alain LOCQUENEUX - General Manager Olivieri Foods Limited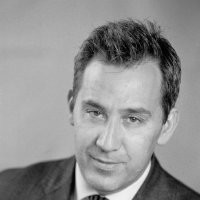 Stephane BRUNEL - Plant Manager Mother Parkers Tea & Coffee