UofT and TFBN: Panel on Cyber Security
09/25/2018 18:00

to

09/25/2018 21:00

(

US/Eastern

)
---
University of Toronto and the Toronto French Business Network are pleased to co-organize this panel and networking event about Cyber Security.
Our panelists: Thierry Sans (UoT Scarborough) and Diawara Delannon (CheckPoint) will talk about some hot topics in Cyber Security:
- 97% of businesses aren't prepared for today's cyber threats, are you ?
- Are you ready to face the 5th Generation of cyber attack ?
- How cyber security has evolved to cope with the constantly changing threats ?
- The virus ILOVEYOU would celebrate its 18th anniversary, have you heard about WannaCry, NotPetya ?
Agenda:
6-6:30pm: Registration, networking
6:30-7:30pm: panel and Q&A
7:30pm-9pm: Networking
About our panelists:
Thierry Sans
An Assistant Professor, Teaching Stream in the Department of Computer and Mathematical Sciences at University of Toronto Scarborough. He's also an Adjunct Associate Teaching Professor affiliated with the Institute for Software Research department (ISR) and the School of Computer Science at Carnegie Mellon. He teaches courses in computer security, web development and entrepreneurship. His research interest focuses on computer security including web security and language-based security.
Prior to joining to the University of Toronto in 2017, he was 9 years at Carnegie Mellon University Qatar as a Postdoc at first and then as an Assistant Teaching Professor.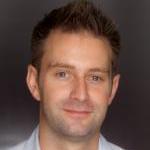 Diawara Delannon
Diawara Delannon is currently the Cybersecurity Engineer supporting strategic partners across Canada for Check Point Software Technologies, a world leading cybersecurity vendor. He has a network and telecommunication engineering degree from ESIEE Paris, worked as full time employee and contractor in France and Canada in public and private sector. His experience range in different verticals: financial, engineering, service provider, gaming and retail.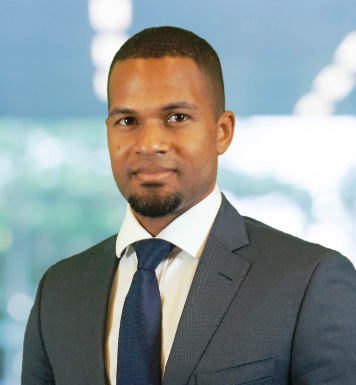 A draw will be organized by CheckPoint with a $200.00 value (iPad, GoPro, ...)
This Event is co-organized by TFBN and University of Toronto Scarborough.
While food and beverage companies are experienced innovators, the industry itself is facing considerable consumer, food safety and regulatory challenges. Advances in food and beverage science and technology, both in-sector and beyond, are presenting exciting opportunities but a step-change in innovation is needed if companies are to prosper.
Anyone new to innovation can learn more than a few lessons from the food and beverage industry. The industry knows how to innovate. At its best, it can be nimble, getting products to shelf in a much shorter time than other industries which can be held up by product trials and sector regulation.
- How does concept to market in less than a year sound?
- There is relatively little risk in trying a new flavour or version of a product, deploying the playfulness we associate with Willy Wonka's chocolate factory.
- For retailers selling own-brand products, there is even less risk – they can test the product in store and if sales are poor, then they can simply remove the product from the shelf. What is there to lose?
But the reality is that it's a tough time to be a food or beverage manufacturer. Competition is high. Retailers have driven down prices. Profit margins are low.
How innovation will shape the food and beverage Industry. Join us to listen our great panel including
Agenda:
6:00-6:30pm: Registration
6:30-7:15pm: Panel
7:15-7:30pm: Mini pitches
7:30-9pm: Networking
Edouard POT - General Manager Puratos Canada


Alain LOCQUENEUX - General Manager Olivieri Foods Limited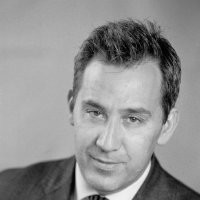 Stephane BRUNEL - Plant Manager Mother Parkers Tea & Coffee